Are you looking for Pilchard, pioneer of bolloxcore, shitnoise, and hard guff? Good. You found him. He's me.
I've been writing and releasing music as Pilchard since about 1997 when I first encountered Bob the Builder who has a cat of the same name.
Prior to that, I was always buggering about with something noisy; taking stuff apart, fixing it, messing with it, hitting it and so on. I still do that now but in a slightly more organised fashion.
You probably didn't come here for my life story, so here's some music:
King of Boscombe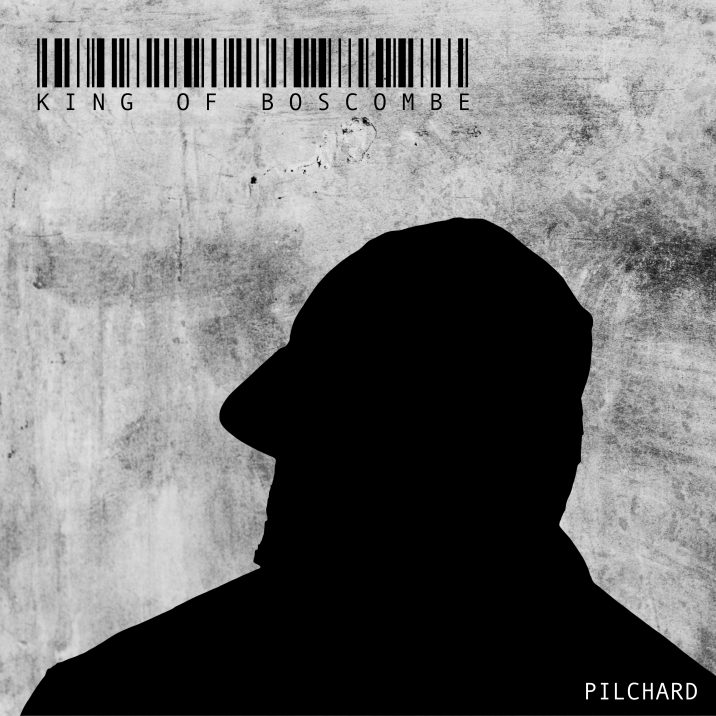 King of Boscombe is my most recent release to date. It was kind of an accident. I was thinking about that difficult second album (which is almost complete, by the way) but got sidetracked and made this instead.
This EP is basically a sandwich made of breakbeat bread with a filling of downtempo hip hop beats.
Tracklisting:
King of Boscombe
Two Headed Bullet
Tiny Raptor
Made of Bees
King of Boscombe (Memoraphile Remix)
Download and stream Pilchard – King of Boscombe:
Amy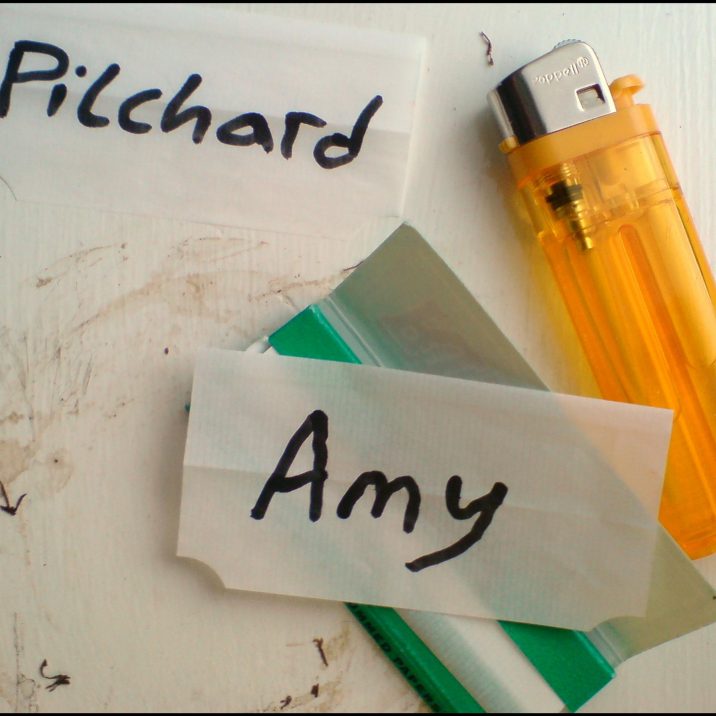 My debut album, Amy (named after my Daughter), was released in 2006. It was mostly written in 2002/03. It contains all sorts of weirdness. I'll let you discover it for yourself.
Tracklisting:
Miss Conception
Used to Be
Fear and Loathing (in Burgess Hill)
Convolution Revolution
Amy
Putaway
Screaming Abdabs
What Clipping
Non Cosmopolitan
I Store
They Come the Harder
4000 Orgasms
Download and stream:
Is that not enough?
You really want more? Okay, the rest of my music can be found on my Pilchard music website and/or on Righteous Robot Records.
Like many musicians, Pilchard doesn't make much from streamed and/or downloaded music. If you feel you would like to help out and you can afford to do so, you can donate to the cause using the methods below.
$ETH – Ethereum (preferred):
0x5819f3dCB37a3D20fE1CBCa2218f244AEf11d398
$BTC – Bitcoin (if that's how you roll):
3PBZu2z432vpAzMntdZhc4p8XYoXjS36be
Paypal (for everyone else):
Thank you!